Become a stronger cyclist
Access

tutoring

,

courses

&

training plans

to speed up your development
You may have tried online training plans...
...and they served you well. Until the point of stagnation.
Now you're in need of more personalised training. But you don't want to fork out hundreds of dollars per month on a coach.
If the above is you, TRIBE is the wallet-friendly membership that supports your development towards stronger cycling.
Upon joining you get instant access to:
on-demand tutoring [to ensure a personalised strategy]
a 68 lesson online course [to

strengthen your training process]
46 training plans [that cater for

different rider types]
Keep on reading to see how this makes you a stronger cyclist...
Overcome
your

training obstacles with personal tutoring

Blogs and emails on cycling can provide useful advice. But you've probably felt the frustration of not grasping how to apply it all.

In this situation it can be very helpful to discuss real-life cases. Most useful of all, is discussing your case.
Example of video reply to a member's question.
When you become a TRIBE member you instantly get access to me. Together, we discuss your training via email. To find tailored solutions to the challenges you face in becoming a stronger cyclist.
This tutoring takes place on your initiative (you contact me when you desire). There is no absolute limit to the number of contacts you can make. Still, a reasonable relationship between your member fee and my time does apply.
Feedback from riders who are working with me...
Viktor Kazinec
"Thank you! Working with you already had a great impact on my training. It forced me to be more deliberate when selecting my sessions and be objective when reviewing my current status vs goals."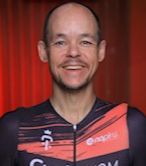 Greg Pollard
"I have been training away using principles I am learning from your material. And I started the Oman race season in a good spot. My team won the TTT by a good margin and then I finished the first road race in a 6-man 65 km breakaway. Unfortunately, cramps got me at the sprint and I finished 5th. But being in a break like this had long been a goal of mine. The fact that I could hammer away with a teammate and 2 national team riders is motivating me to keep working. As of this week, my form is the best it's ever been and my numbers are trending upwards across the board."
Andrey Korotenko
"The TRIBE format suits me perfectly: knowledge base, plans I can tune for my life and the opportunity to take answers from you."
Strengthen your training process
...with the Road to 5 W/kg online course
Have you ever struggled with the plethora of training advice? And wondered how it all fits together?
You're not alone.
As an athlete, I always missed a resource that could help me understand how to train and prioritise to get more out of my training. There are many theoretical resources. But they rarely provide actionable advice.
So I decided to create this resource for myself.
Over 68 reader-friendly lessons I summarise the take-aways from the science of cycling performance. And more importantly, I discuss how you can use this knowledge to achieve outstanding performances in racing.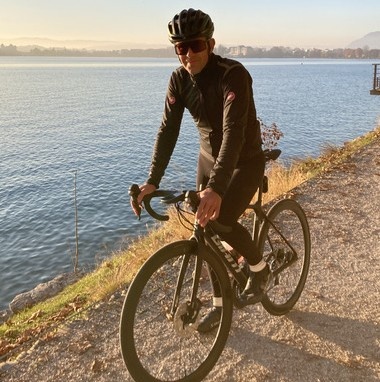 Sebastien Pernet
"I really love the road to 5W/Kg course. I already learned more in a few chapters than with all other information I had before. This is really what I was looking for. Merci!"
Philippe Ayala
"My objective is Haute Route. I have done several HR events in the past (5 in total). I must say I'm really impressed by the wealth of information you're making available. The way it is organised and presented is top!"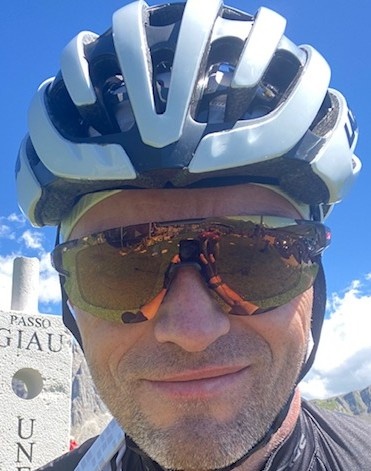 Fabrice Schelback
"Very impressed by the quality of your website. Did my 40 min FTP test today. FTP according to WK04 280W, which equals 4.4 W/kg. Not bad for a 52 year old guy I'd say."
Beat stagnation with enhanced training structure
...from evidence-based training plans fitted to your performance level
Your membership includes all of the below plan tiers.
Novice plans
200-350h per year. 2-4 workouts per week.
For inexperienced riders who wish to progress and learn as well as the time-crushed cyclists out there.
Join TRIBE
Intermediate plans
350-450h per year. 3-5 workouts per week.
For the majority of amateurs in the "middle of the pack" who wish to get ahead of the bunch.
Join TRIBE
Advanced plans
500-700h per year. 4-7 workouts per week.
For the highly performing amateur riders chasing margins to achieve podiums and race wins.
Join TRIBE
Strength or cycling only
All levels got plans with options for strength training with weights, bodyweight exercises or cycling only.
Assemble a tailored yearly plan
Plans come in blocks of 3-12 weeks. Each dedicated to specific physiological targets of development. This allows for easy assembly of a yearly training plan specific to YOUR racing and requirements for development (I'll help you with this if needed).
Sixteen 12-week plans for general and specialised preparation and thirty 1-3 week taper & in-season plans are currently available.
Achieve enhanced intensity discipline
All plans come with recommended heart rate, power (FTP%) and RPE targets. You also receive tutorials in how to use all three parameters to achieve a tighter control of your training stimulus.
Overcome boredom with Trainingpeaks + Zwift
All plans are compatible with free Trainingpeaks accounts. You can sync your plans to Zwift automatically.
Zwift membership not included.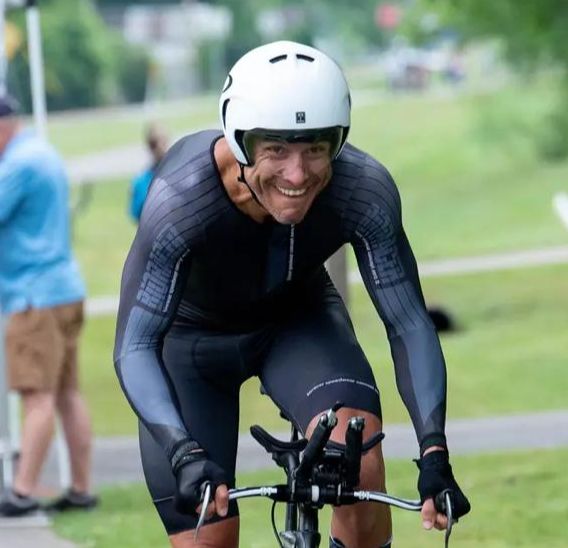 Felipe Castro
"Had a very good race yesterday in the 165K qualifier here in the USA. Got my clarification to the Gran Fondo World Championships in August. Thanks for the training you provided. Your guidance and feedback has been very useful. The last 4 weeks worked perfectly, especially the 2-week taper."
Rune Holtze Jensen
"Gravel World Championship qualifier done and dusted. Came away with 3 podiums and qualified for the Worlds. All in all a great weekend thanks to the training plan I've been following. Now let's get ready for the Worlds."
Kristyn Pluchino
"With your training plan I'm feeling stronger and more fit while simultaneously feeling more rested."
Johan Van Der Merwe
"The past weekend saw the first event after training with you. It as a 12 rider team TT over 180 km. We had a good ride finishing under 6 hr and securing 3rd out of 30 mixed teams. I felt good and rode well and it's no doubt due to the training that I followed. I've done the tutorial sessions and also found the other posts very informative. As are the journal articles that you've linked in all your posts. I enjoy my training very much and feel better for the rest of my work day."
Henry Skates
"Training started very well in January and continued until my first race goal in August. Unfortunately, I crashed on a fast downhill about 60km into the 120km race and lost a bit of skin. Between that and a colleague puncturing I lost 13 minutes. Beat my time from the year before by over 10 minutes (my goal was to beat my time), so I'm counting that one as a success. All in all the structured program has been very useful."
My promise to you
I can't promise you an FTP of 5.0 W/kg. The magnitude of your results will depend on your training background, your effort and in part by your genes.
However, I can promise you this:
"With TRIBE you will get clarity in how to apply recent science & strong training principles to your training. You will also experience greater motivation and learn how to achieve solid training structure. This sets you up for stronger development. If you use the principles I teach you WILL become a stronger cyclist."
In fact, I am so certain you will enjoy the TRIBE experience that I'll provide the following guarantee:
Sign up to TRIBE and contact me to work out a strategy for how to approach your season. If you don't see this leading you somewhere great within the initial 30 days, I will refund your purchase in full (simply email me within 30 days of your purchase).
Let's work together to make the next 3 months your best investment in your cycling performance to date.
3 months TRIBE membership
$249 ($83/month)
Paid in full on purchase. Full refund available for 30 days from purchase.
Join TRIBE Today
"The TRIBE format suits me perfectly: knowledge base, plans I can tune for my life and the opportunity to take answers from you."
- Andrey Korotenko, TRIBE member
Frequently asked questions
Do I need a power meter to use TRIBE?
Will I get a plan I can follow without making adjustments to it?
Will I get help with fitting a plan to my individual needs?
What is "personal tutoring"?
No trained professional in his/her right mind would provide access to personal tutoring for $83 a month???
How often do I need to work out to benefit from TRIBE?
How long do I get access to TRIBE and the included training plans?
Will my membership renew automatically?
What if I join and TRIBE isn't for me after all?
You also get loads of bonuses like...
Membership newsletter
The TRIBE member newsletter walks you through the vast base of resources and serves the highlights on a platter, along with cases and practical tips.
Live presentations with Q&As
Starting February 2022: TRIBE will include monthly live-streaming of presentations on training related topics. Questions will be encouraged and answered throughout the session.
Tutorials for developing experience faster
Tutorials consist of weekly instructions that will prompt you to implement evidence-based strategies to enhance your training execution and recovery between workouts.
Access the tutoring, know-how, plans and skills that help you develop...
Greater threshold power
As a general marker of aerobic performance, improving your threshold power may shave minutes off your 30 to 60 minute efforts (typically long climbs and break-aways).
Greater VO2 max
Increasing your uppermost limit for sustainable aerobic work will increase your performance across nearly all durations - from long transports at a lower fraction of your new maximum, to short hills at max effort.
Greater anaerobic capacity
Improving anaerobic capacity may provide a far greater kick to stay with a group over short hills, attacks and for stronger race-deciding moves.
Greater durability
This is the most under-appreciated and seldomly tested parameter of performance. Realising this and improving your durability may massively improve your race performance, in particular for longer races.
Get prepared for next season with TRIBE
3 months TRIBE membership
$249 ($83/month)
Paid in full on purchase. Full refund available for 30 days from purchase.
Join TRIBE Today
"I already learnt more in a few chapters than with all other information I had before. This is really what I was looking for."
- Sebastien Pernet, TRIBE member