Welcome to

Wattkg TRIBE+
I'll help you
 level up

 your cycling. While still having

 

time

 

for the rest of your life.

 
Become an

 impressive age-group cyclist

 within your time restrictions

.
The Simple "Secret" Formula of The Best Age-Group Cyclists
Hi, my name is Martin 👋
The unexpected journey that brought you to this very page started in 2015. I was in my final years of medical school at the University of Oslo and started writing about cycling training.
Since, I've been practicing medicine, pursuing a PhD on endurance athletes and spent thousands of hours working with over 2000 amateur cyclist.
These include:
🌈 Age-group World Champions
🚵‍♀️ CX World Cup riders
🏅 Gran Fondo WC qualifiers

🎖

Gravel WC qualifiers
I've also consulted seasoned World Tour pros as well as complete beginners.
My most valuable observation is that success has less to do with talent and more to do with strong training fundamentals.
Rune Holtze Jensen
Wattkg TRIBE+ member
"Gravel World Championship qualifier done and dusted. Came away with 3 podiums and qualified for the Worlds. All in all a great weekend thanks to the training plan I've been following."
I see this over and over again...
...when you look behind the results of the
 

best athletes you nearly always find

 

they excel at the basics.

There is no secret to becoming a strong age-group cyclist. Even when you're juggling a busy life between work, family and training.

All you need to do is:
🧠 improve your attention to the training fundamentals (where the big gains are made)

⚖️ start chasing a stronger

 training:recovery balance (bigger loads don't ensure adaptation - balanced loads do)

📈 boost your 

perseverance & start collecting small wins (one after another, they will take you from good to great)
That's all it takes.
solid training fundamentals + a stronger training:recovery balance + perseverance = impressive results
When you join the best amateur cyclists in using this formula, your cycling will level up to a category not otherwise obtainable.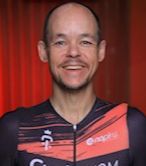 Greg Pollard
Wattkg TRIBE+ member
"I have been training away using principles I am learning from you. As of this week, my form is the best it's ever been and my numbers are trending upwards across the board."
There is only one catch.
This is all easy in theory. But difficult in execution.
Why?
If executing great training fundamentals were easy...
...everyone would be doing it.
Granted, training with strong fundamentals isn't easy. But I'm telling you it's not that hard either. In fact, anyone can do it.
To level up your cycling with stronger fundamentals, you need one important catalyst:
Conceptual clarity
Conceptual clarity means seeing clearly what aspects of endurance training provide the big gains. And then identifying which of these are most important for you to focus on to reach your goals.
This clarity is particularly important when you're pressed on time. It allows you to stop wasting time on ineffective methods.
When you're confident in distinguishing important fundamentals from ineffective fads...
..it's a lot easier to excel at the basics and start stacking small wins.
Granted, this clarity can be hard to come by. You probably don't have the time to study exercise physiology. And you may not be prepared for the costs of hiring a coach to bring this clarity for you.
That's why I created Wattkg TRIBE+. A cost-effective learning experience that improves your training fundamentals. So you can level up your cycling without paying an arm and a leg.
Keep reading to see how it works...
Soothe your training headaches. Get 
personal tutoring 

on demand.

 

Let's be honest - if you needed a personal coach, you'd already have one.

Yet, you probably still have a few aching questions in the back of your mind. Which training should you focus on for an upcoming goal? Or when you've just read about an exciting training method and you're wondering how to apply it in your situation.

You probably don't need help all the time. But when you do, small amounts of tutoring can bring the clarity your training needs vs. being lost in a jungle of diverging advice.

If this sounds like you, Wattkg TRIBE+ will allow you to:
🔗 identify the weak links in your training fundamentals

🎯 

optimise your training for your schedule
💸 save money by only paying for the help you need
Example of dialogue with member.
What you get as a TRIBE+ member
Here is what you can expect when you join TRIBE+...
Personal Tutoring: Identify Your Weak Links
When you join TRIBE+ you get personal tutoring by me. 👋 We review your training to identify the weakest links in your fundamentals and pinpoint where you can harvest the greatest improvements.
I'm also available to answer questions and help you choose plans and modify these to your needs. 🫡 The extent of tutoring is outlined in greater detail below. *
Online Course: Get Clarity in Improving Your Odds
The online course Road to 5 W/kg reviews pertinent take-aways from cycling science over 7 easy-to-read modules.
The course discusses what methods & processes you can use to improve your odds of success. A particular emphasis is placed on to how implement these in real-life training.
Training Plans: Boost Your Perseverance
Achieve greater consistency with training plans suited to your volume & recovery needs.
The 46 plans included cater for training volumes of 250-600 hours/year. They are also designed to match the recovery need of different rider types (fast vs slow vs intermediate muscle fibers).
Plans are delivered in Trainingpeaks, work with free TP accounts, can export to your mobile calendar and sync automatically with Zwift**.
** (separate membership needed)
Workout Library: Nail Your Training:Recovery Balance
Get the entire library of workouts I use to build my plans. Each workout comes with detailed instructions on how to execute your workout better by combining feel, power and heart rate. There are also links to relevant scientific reading within most workout instructions.
Field Tests: Remove the Guesswork With Feedback Loops
Learn how to use the Wattkg battery of field tests, standardised workouts & warm-up protocols to verify your training response.
This way you can make better decisions on how to train and enable more appropriate week-by-week adjustments to your training.
* Scope of personal tutoring:
After the initial start-up dialogue, tutoring takes place on your initiative. There is no absolute limit to the number of contacts you can make. That being said, a reasonable relationship between your member fee and my time does apply.
Andrey Korotenko
"The TRIBE+ format suits me perfectly: a strong knowledge base, plans I can tune for my life and the opportunity to take answers from you."
OK, that all sounds neat. But does it
 

actually

 

work?
Yes it does. Here is how it has helped
 

beginner to advanced

 

age-groupers before you.

 

I can say with confidence that TRIBE+ will help you become a stronger cyclist. I base that on, 1) the science that TRIBE+ is built on and, 2) the exciting results it has produced in real life:
🚀 

I've seen people transform from couch potatoes to high-end amateurs. Reaching FTP values approaching 5W/kg in just over two years.

🥹 

I've seen recreational athletes with lifestyle related disorders learning to love the process

of improving, getting properly fit and adding

life to their years

.

🥇 

I've had the pleasure of working with riders winning age-group World Championship titles. Setting world-records (TT) in their respective age groups.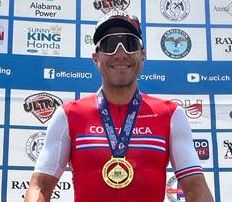 Felipe Castro
Wattkg TRIBE+ member
"Had a very good race yesterday in the 165K qualifier here in the USA. Got my clarification to the Gran Fondo World Championships in August. Thanks for the training you provided. Your guidance and feedback has been very useful. The last 4 weeks worked perfectly, especially the 2-week taper."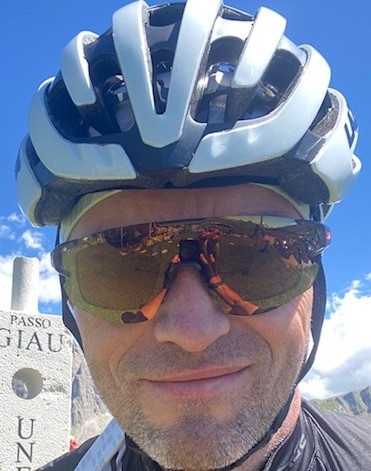 Fabrice Schelback
Wattkg TRIBE+ member
"Very impressed by the quality of your program. Did my 40 min FTP test today. FTP according to WK04 280W, which equals 4.4 W/kg. Not bad for a 52 year old guy I'd say."
Kristyn Pluchino
Wattkg plan user
"With your training plan I'm feeling stronger and more fit while simultaneously feeling more rested."
Viktor Kazinec
Wattkg TRIBE+ member
"Thank you! Working with you already had a great impact on my training. It forced me to be more deliberate when selecting my sessions and be objective when reviewing my current status vs goals."
Johan van der Merwe
Wattkg TRIBE+ member
"The past weekend saw the first event after training with you. It as a 12 rider team TT over 180 km. We had a good ride finishing under 6 hr and securing 3rd out of 30 mixed teams. I felt good and rode well and it's no doubt due to the training that I followed. I've done the tutorial sessions and also found the other posts very informative. As are the journal articles that you've linked in all your posts.I enjoy my training very much and feel better for the rest of my work day."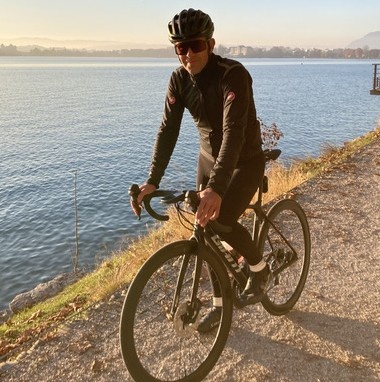 Sebastien Pernet
Wattkg TRIBE+ member
"I really love the road to 5W/Kg course. I already learned more in a few chapters than with all other information I had before. This is really what I was looking for. Merci!"
Philippe Ayala
Wattkg TRIBE+ member
"My objective is Haute Route. I have done several HR events in the past (5 in total). I must say I'm really impressed by the wealth of information you're making available. The way it is organised and presented is top!"
Henry Skates
Wattkg TRIBE+ member
"Training started very well in January and continued until my first race goal in August.  Unfortunately, I crashed on a fast downhill about 60km into the 120km race and lost a bit of skin. Between that and a colleague puncturing I lost 13 minutes. Beat my time from the year before by over 10 minutes (my goal was to beat my time), so I'm counting that one as a success. All in all the structured program has been very useful."
OK, so TRIBE+
 

clearly

 

worked for other cyclists. But will it

 

work for me

 

specifically?

 

That depends. This certainly isn't a silver bullet. And it's no instant-fitness scheme. Success in cycling depends on your perseverance in executing fundamental training principles.

I can help you get consistently strong at the basics and save time by not having to figure things out by yourself. And by setting you off on the right track improve your odds for success.

But I can't actually do the work for you. You have to put in the effort yourself.
Let's start with who my strategy won't work for - this program isn't for you if:
You're looking for the one optimal workout that will magically elevate your performance. Granted, there

 

are

 

indeed effective workouts. But they will only transform your performance when used

 

alongside strong training fundamentals. There are no shortcuts.
You won't commit to training consistently for most months of the year. Yes, you may indeed make progress in weeks and months, only. But your

 

true potential is only ever unlocked over quarters (and years).

 Wattkg TRIBE+ helps you achieve that consistency.
You want great endurance performance, but only want to train a few hours every week. Think of it this way - your body has

 

no reason to develop or maintain a high aerobic capacity if it's not frequently demanded of it (training via). So you need to put in a decent training volume. I'm here to help you achieve that within your time restraints.
If you understand and you're willing to act on the above, you're already way ahead of the competition.
My objective is to demonstrate how straight forward the theory of becoming a strong cyclist really is. And help you

negotiate the obstacles

that make it hard to execute.
If that sounds like something you'd like, then TRIBE+ is for you.
If that's not what you were looking for, my apologies for making you read this far. I wish you the best of luck with your training.
If you're committed to developing your training to
 

best yourself

 

on Strava, Zwift and in racing, I'm here for you. And I promise I'll do my very best to provide you great value from becoming a TRIBE+ member.

 

The specific return you'll see from investing in Wattkg TRIBE+ may vary somewhat. Because it depends on your current training status and performance level.

I've tried to break it down (very roughly) by annual training volume. Granted, this is not a perfect metric. But there is typically a decent correlation between training volume, experience and athletic performance.

Please click on your current level (training volume) and I'll explain whether TRIBE+ is a good fit for you.
How much does it cost?
For context, you could pay $1,000 and get a gold coaching package online with unlimited phone calls for three months. But if you meet the inclusion criteria above, you probably don't need that to become a faster cyclist.
Another way to put the price into context is to think of it as an investment in your knowledge and skills. If your training is a short fling, this membership probably isn't for you. But if you're treating it as a way of leveling up both performance & your training savvy...
...then investing the next 4 weeks in improving your odds for success, entirely risk-free, seems like a no-brainer. Let's get acquainted, train for 4 weeks and if you're not 100% satisfied within 30 days I'll refund your investment in full.
Anyway, enough talk - here is the price.
Fiona Morris
Wattkg TRIBE+ member
"I have progressed a lot in my understanding of this style of training and also progressed significantly in my abilities. I have achieved some things I didn't think were possible and had some of my best performances. So thank you for working with me on those achievements."
My 100% Satisfaction Guarantee & Money-Back Promise
I want your investment in your TRIBE+ membership to be an absolute no-brainer - if you're actually contributing to the process.
---
"Contributing" means engaging in the initial start-up dialogue by responding briefly to my emails and questions about your training.
If by 30 days you're not 100% confident that the path we decide on will take your training to the next level, I'll happily refund your entire membership fee.
Frequently Asked Questions...
⏳ How long do I need to commit to TRIBE+ to benefit?
🔁 Will my membership renew automatically?
🗓 Will I get a plan I can follow to a tee?
📱 How are training plans delivered?
🛣 Will my workouts upload to Zwift?
🤔 No trained professional would provide access to personal tutoring for $83 a month???
☝️ Can pre-made plans be optimal for my need?
📊 What workout formats can I expect?
😮‍💨 What if I join and TRIBE isn't for me after all?
On top of riding your bike
faster

...

 

...here are some of the benefits you may experience from the accessory TRIBE+ training resource.
Stop Feeling Tired & Sluggish During Training
You're not the average of a big group of athletes. The TRIBE+ intensity tutorial walks you through a series of workouts to establish your individual intensity targets.
We'll also discuss how to use subtle nuances in session execution to improve your training:recovery balance. The result of more deliberate intensity control is less fatigue and improved adaptation.
+1 Motivation Straight to Your Inbox
I know you're busy in your everyday life. That's why I'm spoon-feeding important development tasks and practical take-aways to your inbox with the TRIBE+ Member Newsletter. To help you see the your training process through.
Learn When To Break & Accelerate
High level athletes are prepared to deviate from the plan. Training adaptation is influenced by so many moving pieces (training stress, monotony, nutrition, sleep, life stress). Even with the best plan, it's impossible to accurately predict the outcome.
TRIBE+ will teach you how to make use of simple field tests, standardised workouts and warm-up routines for tight control of your development on a weekly basis. So that you'll make appropriate changes to your plan sooner.
Got a question?
Still not sure?
Not the right time?
Drop me an email at admin @ wattkg.com 
If you have any questions about the TRIBE+ membership, or about your training, I'm only an email away. Drop me a line and I'll do my best to help. 😊
Save time

by manage your training better.

Level up+

 your cycling tomorrow.

 

Join TRIBE+ today and let's spend the next weeks establishing efficient training routines suited to your everyday life. So you can improve your training fundamentals, start stacking small wins and level up your cycling faster.
"This is really what I was looking for. Merci!"
Philippe Ayala // TRIBE+ member